By Roberto Filippello
Roberto Filippello is a Killam Postdoctoral Research Fellow and a Teaching Fellow in Gender Studies at the University of British Columbia. His writing has been published in a wide range of academic journals, including Criticism, Third Text, Fashion Theory, and Australian Feminist Studies. His co-edited volume "Fashion and Feeling: The Affective Politics of Dress" is forthcoming in 2023. He can be reached via email at roberto.filippello@ubc.ca and on Twitter @RobertoFilippel
Roberto Filippello
Let's start by introducing yourselves and your brand.

Shukri Lawrence
We are Shukri Lawrence and Omar Braika and we are the creative directors of Trashy Clothing. Trashy is a Palestinian queer, political, subversive ready-to-wear label that plays upon the idea of satire. We like to call it an "anti-fashion fashion label." We are interested in leading a consumer to buy our pieces not only for their design, but also for their stories, the story behind them. We very much rely on storytelling: in our collections we present ideas derived from everything we go through in our everyday lives as queer Palestinians in the Middle East. We focus on experiences that affect our bodies and our minds. The body is political! We are also largely inspired by pop culture and its intertwining with politics.

Roberto Filippello
Can you tell me about your "Pride for Pay" Spring-Summer 2021 collection?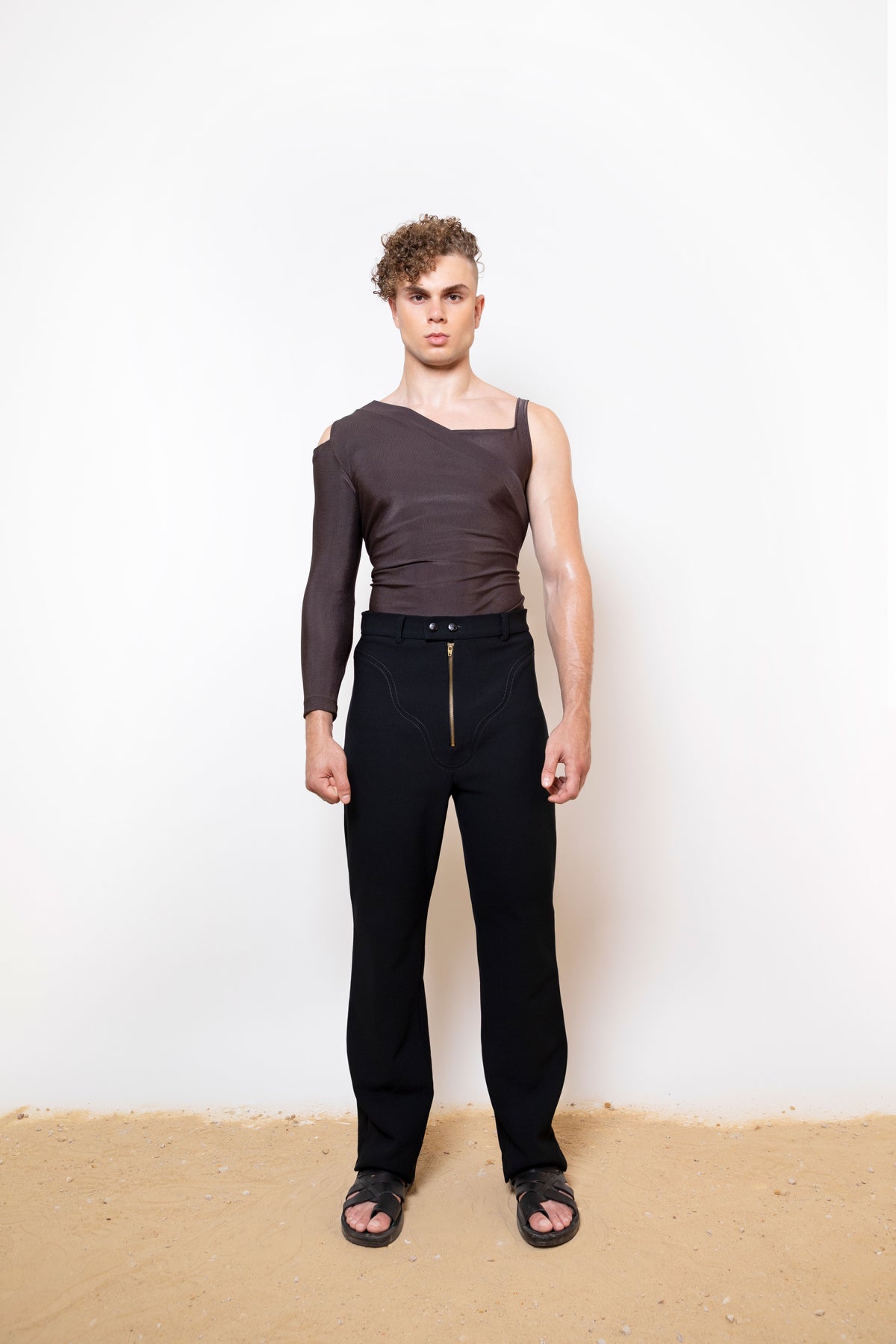 Figures1-2. Looks from S/S 2021 "Pride for Pay" collection featuring the "inspection trousers" (© Trashy Clothing)
Shukri Lawrence
"Pride for Pay" explores what it means to be a queer person living in Palestine. More precisely, in the collection we explored the concepts of "pinkwashing" and "branding" [1]: the way Israel uses progressive movements such as the LGBTQ movement as a way to rebrand itself as a progressive country, and in so doing try to hide the crimes that are being committed against Palestinians, whether they are queer or not. We examine these ideas by playing with the body. For instance, we introduced pants that we call "inspection trousers": through them we are sort of reclaiming our own bodies as Palestinians. Let me explain: a big part of Palestinian daily life revolves around going through checkpoints and being randomly stopped and searched. Our bodies are always touched by the unwanted hands of Israeli soldiers, which is a violent, intrusive, and uncomfortable experience especially for queer people. We wanted to confront that through our designs and to reclaim our bodies and our agency, so we decided to put big zippers on front, making the area of the zipper visible, as a way of saying "we decide when and where to unzip!" This whole idea of inspection and bodily agency will keep evolving with each collection. We are fascinated by the idea of branding, of what it means especially for high-end labels to brand themselves as "luxury," making themselves unreachable, while also instilling in the consumers the desire to somehow achieve that by purchasing objects. In this collection we tried to experiment with the idea of branding by highlighting the image of a gay icon in the Arab world, Armenian-Lebanese pop star Maria [Nalbandian], whose face was found on all kinds of advertised products like cereals, lollipops, bubble gum, etc. through her music videos in the early 2000s. We made prints with her face and turned her into the spokesperson for cigarettes, Coke, and chocolate – all things that are "bubblegummy" but that are also harmful. Through this branding gesture we were basically playing along with, satirically, the idea of "pinkwashing": branding and selling desirable products and ideas while obscuring what happens behind the scenes.

Roberto Filippello
The dynamics of bodily exposure at checkpoints and your use of fashion as an affront to military stripping practices made me think of Sharif Waked's Chic Point: Fashion at Israeli Checkpoints (2003).
Shukri Lawrence
Yes. We love his work. The images of his film were in our moodboard and are referenced in the collection.
Roberto Filippello
How were these concepts of pinkwashing and branding translated into the marketing campaign for the collection?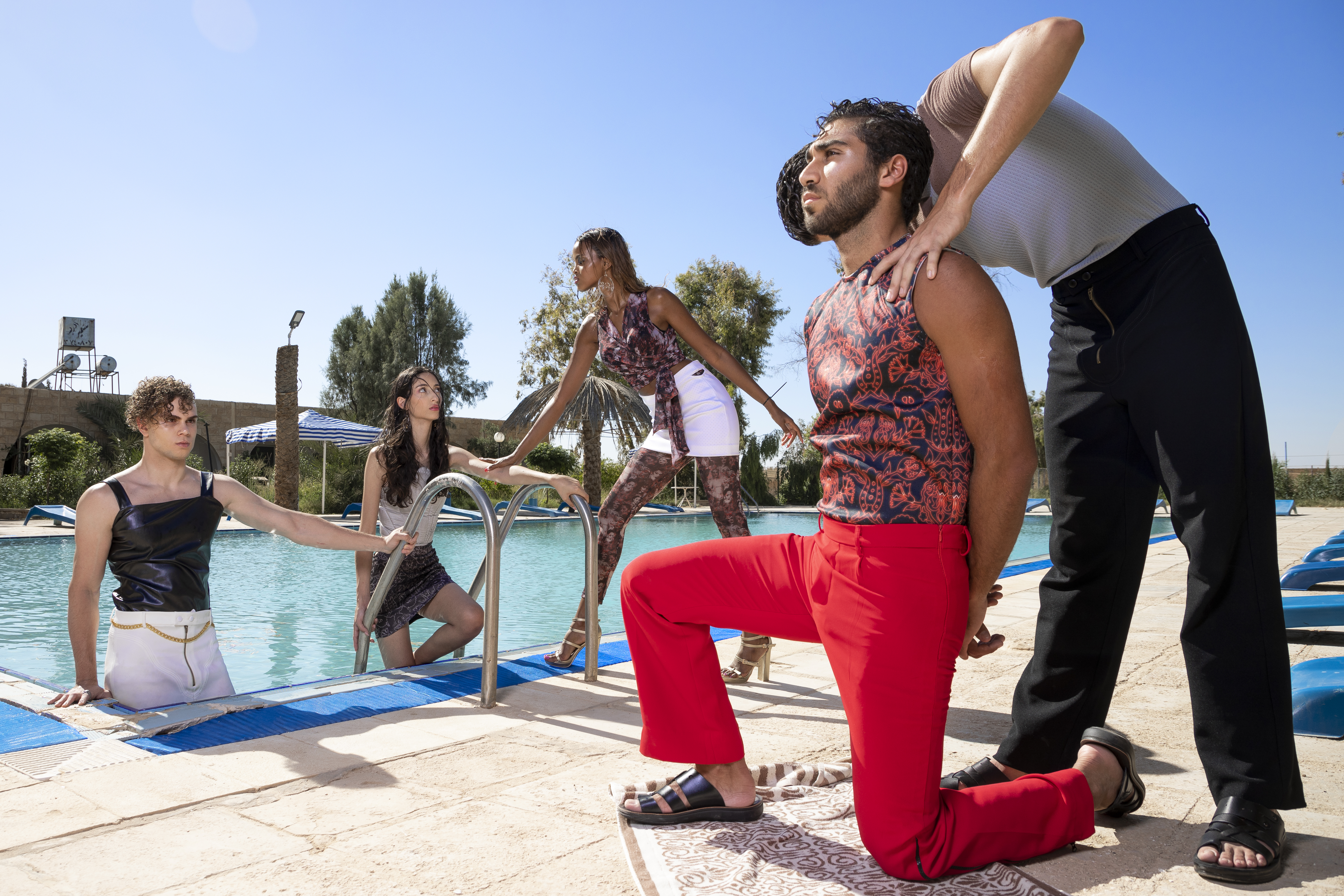 Figure 3. S/S 2021 "Pride for Pay" campaign
Omar Braika
What we did for the campaign was to stage a pool party that calls to mind the pool and beach parties that take place in Tel Aviv. In 2005 the Israeli government released a campaign called "Brand Israel" to promote the country in the LGBTQ market, using magazine covers and all kinds of advertisements to promote Tel Aviv as a gay haven. We played with that idea of a Tel Aviv pool party as an emblematic image of "Brand Israel," using the iconic imagery of luxury excess created by Steven Meisel for Versace in the 1990s as a visual reference, and contaminating it with elements like handcuffs and molotov cocktails. The models look like they are having fun, posing, hanging out and lying on the floor, but if you look closely you see they are actually being arrested. We wanted the polished and perfect branding, landscapes, scenery, and fashion to distract the viewer, but if you observe more deeply you notice that there's something wrong and unexpected with what you're looking at.
Roberto Filippello
So this collection is a queer staging that exposes the hypocrisy of the State of Israel, which deflects attention from the occupation through its neoliberal self-branding politics.
Omar Braika
Yeah, it's definitely showing that. But at the same time we wanted to take the angle of our own lived experience as queer Palestinians. You know, Palestinian queers living in Tel Aviv or in the West Bank are not granted any privilege for being queer. We wanted to highlight Israel's false narratives.
Roberto Filippello
You mean the false narrative that Israel is welcoming toward queers, and specifically Palestinian queers, right?
Omar Braika
Yes, we wanted to say "No! This is not heaven or the hotspot to be in as a queer person." It's more like hell. This is also what we wanted to showcase.
"We want everything to be sourced locally and produced in the Middle East: the point is to support people while building an ecosystem of Arab Palestinian, Jordanian, Syrian, and Iraqi collaborators"
Roberto Filippello
Where did you shoot the campaign?
Omar Braika
We shot it in Azraq, in Jordan. We built the set in a rented hotel with a pool. Our campaigns are all shot and directed by us. We very much enjoy producing the images, in addition to the designs, because we feel like the other half of designing is image-storytelling.
Roberto Filippello
What is your relationship with other young Palestinian fashion designers?

Shukri Lawrence
As Palestinian designers we are all very much connected. For instance, we have a WhatsApp group that we use to keep each other posted on everything that happens in Palestine, even though each of us is in a different place. It's very hard for us to connect physically, in real life, even though we're all in the same region. There are many designers from Gaza and the West Bank that we can't really see in person. Right now, for instance, I am in Jerusalem and have been trying to see a designer friend in Ramallah [West Bank] for three weeks but I haven't been able to get there due to the challenges posed by Israeli checkpoints and its permit system. It would only be a 20-minute drive if there were no checkpoints. In practice, it's really hard to see each other. However, there is a kind of a creative renaissance happening in Palestine, where all designers are connecting and supporting each other. The great thing about this fashion scene is that there's no sense of being in a competitive industry. We know we are all trying to make a better place for all of us, so it's crucial to be connected.
Roberto Filippello
You are based in Amman. Can you tell me a bit about Amman as a context for your work? I would assume that in terms of the logistics of production, things are much easier for a designer in Jordan?
Omar Braika
We produce in Amman and there are multiple reasons for this. The first one is political: choosing to have a fully Arab production, like using fabrics sourced locally, working with Arab tailors, Arab printing, etc. We want everything to be sourced locally and produced in the Middle East: the point is to support people while building an ecosystem of Arab Palestinian, Jordanian, Syrian, and Iraqi collaborators – all from different nationalities and living in Jordan. Doing that from Palestine is impossible because if you're going to get fabric locally, that's probably going to come from Israel somehow and you're inevitably going to have to work with some Israeli companies. So, we produce in Jordan to take a political stance. We do work with [Palestinian] tailors who live in Jerusalem and Ramallah as well because we have a network here, but things are just harder to navigate.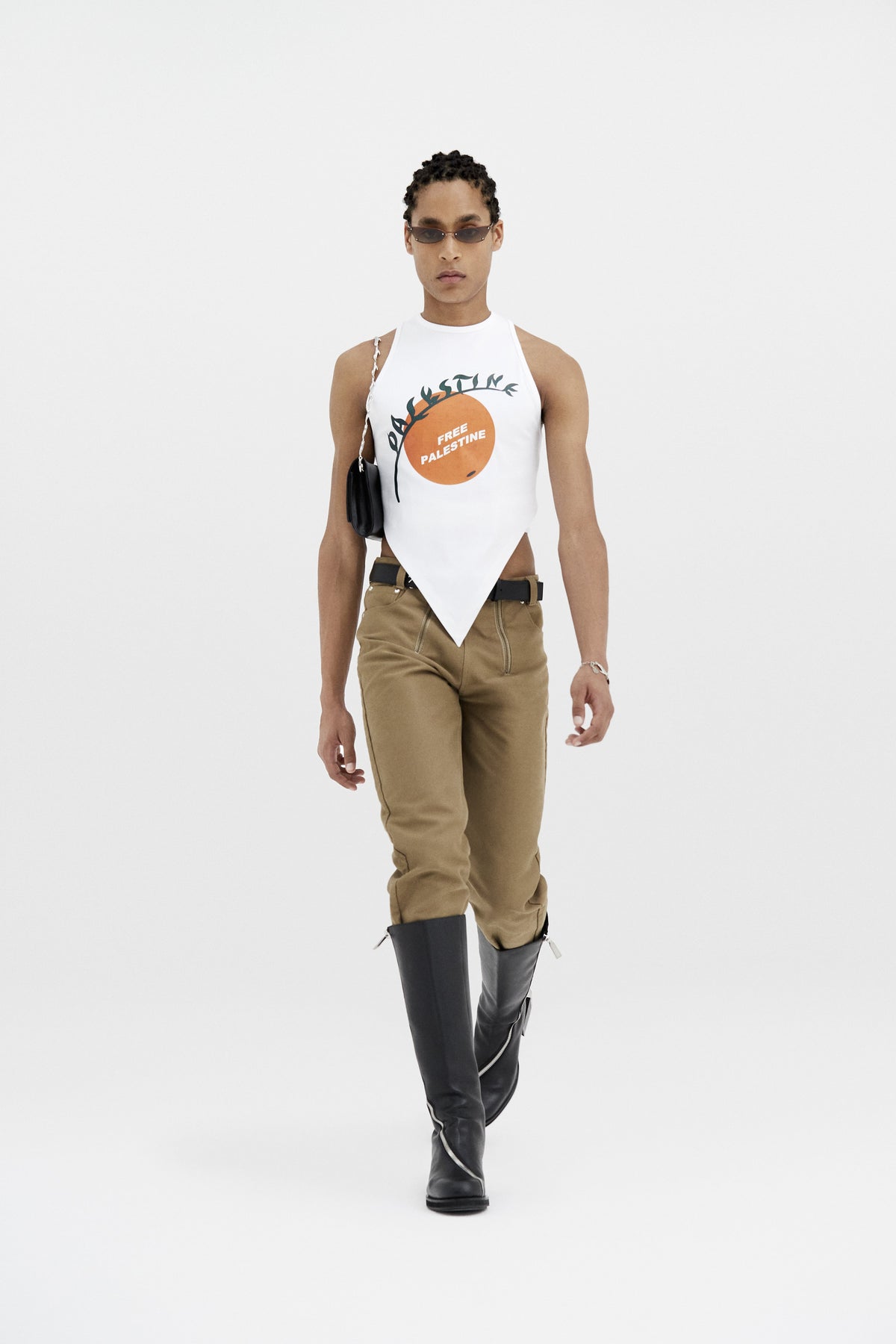 Figure 4. "Free Palestine" t-shirt in collaboration with GmbH, S/S 2022
Roberto Filippello
I'd like to talk a bit about your recent (S/S 2022) collaboration with [Berlin-based BIPOC fashion collective] GmbH and your "Free Palestine" t-shirts.
Shukri Lawrence
Yes. We had been in touch with GmbH at the beginning of the year [2021] and we wanted to work on a project together. Eventually they invited us to design some shirts for their show at Paris Fashion Week. The collection was called "White Noise" and asked what it would mean to appropriate white culture and what that would look like. They wanted to include a shirt in support of Palestine and we agreed on having the proceeds from the sales distributed to two Palestinian charities: "The Land of Canaan,"which is a foundation that supports farm communities and village-based cooperatives in Palestine, and "alQaws for Gender and Sexual Diversity," a queer activist organization. [2] We did research into our own archives – we collect all kinds of posters (political ads, posters of pop stars, etc.) and we always work with our archive when we're designing. We shared a bunch of historical and political posters with the GmbH team, then we did about fifteen designs, and finally we mixed them and produced one design where multiple posters are referenced.


Roberto Filippello

What is your relationship with [Palestinian queer activist organization] alQaws?


Omar Braika
We are not in direct contact with them, but alQaws is one of the organizations that we've always admired. We really respect the work they do for queer
Palestinians in the West Bank, in Jerusalem, and all over Palestine. They have established a framework and a language for educating others on what it means to identify as both queer and Palestinian and how it might be possible to have your needs met and achieve freedom as queers in a free Palestine. They also organize protests to show that we're here and we exist. They're all about education and that's something that we appreciate and support.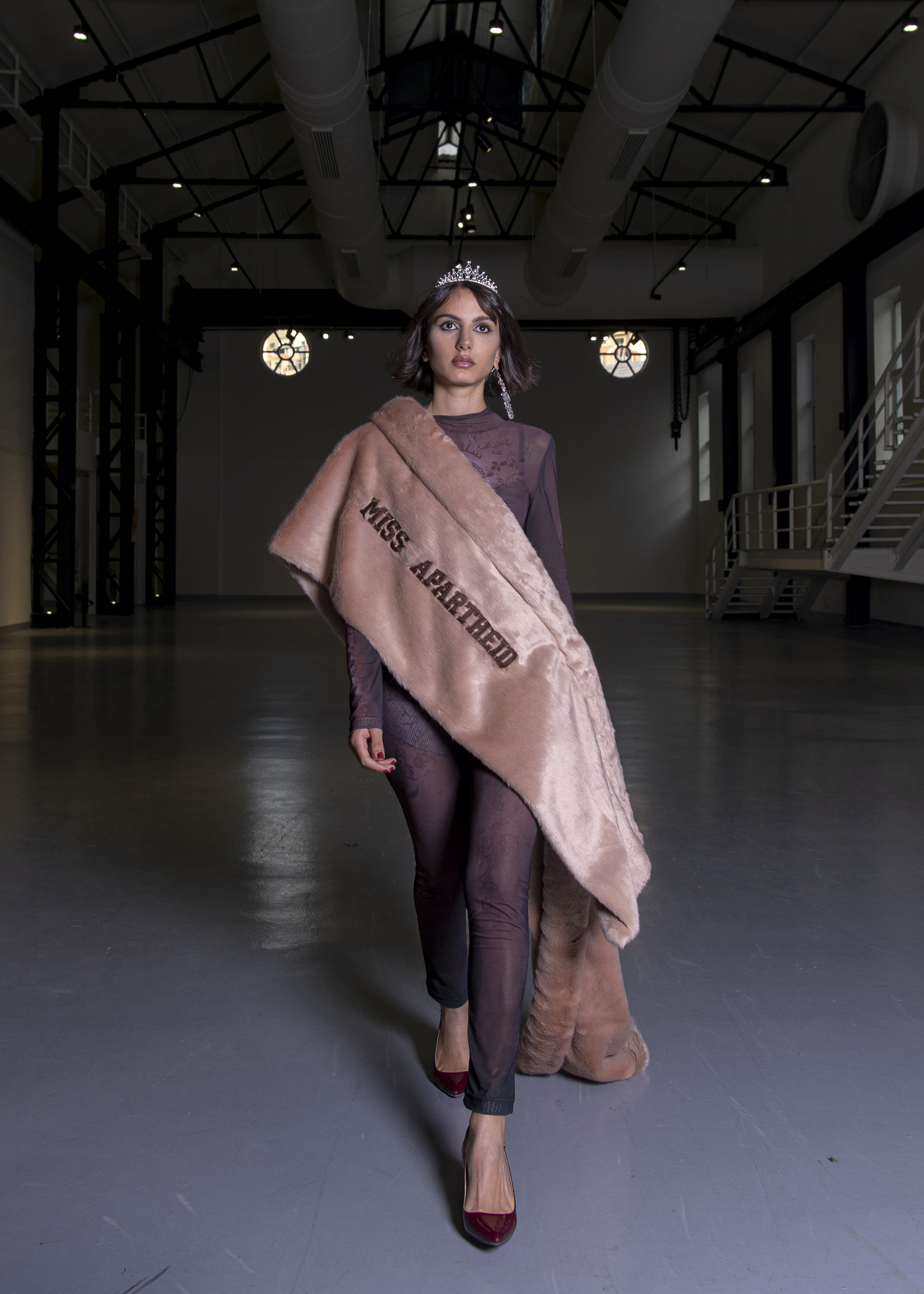 Figure 5. "Miss Apartheid" look, Fall/Winter 2021 "Errorvision" collection
"Pinkwashing imposes the narrative that your Palestinian identity and your queer identity are in contradiction with each other."
Figure 6. "Identity hood" jacket, Fall/Winter 2021 "Errorvision" collection
Roberto Filippello
They also do amazing work with academics, both Palestinians and from elsewhere, whether by giving talks and presentations at universities or collaborating on research and writing projects with scholars. Even from outside Palestine, we owe a lot to them. Thinking about this activist component of your work and your design collections, I'd like to hear about your latest [Fall/Winter 2021] collection, "Errorvision," and in particular the boycott aspect of the collection.
Shukri Lawrence
Yes, so the "Errorvision" collection looks at the branding of competitions such as "Miss Universe," "Eurovision," and the Olympics. We imagined and created characters like the soldier-popstar, the soldier-sport competitor, and a Miss Universe that we call "Miss Apartheid." It's a satirical critique of those figures who infiltrate arts and sports spaces, using art or sport to spread their political agendas. Shiny competitions like the ones I've mentioned participate [in the case of Israel] in the branding of an apartheid state. It was very obvious to us to display the collection in a filmed fashion show considering that the collection references popular shows. At the same time, we wanted the location to be somewhat of a factory, a camp, to convey the idea that these soldiers and imperial popstars are on a mission – they are on their way to "artwash" Israeli policies in Palestine. Then in the show we move from criticizing these competitions to referencing dictators like Saddam [Hussein] or [Muammar] Gaddafi to highlight how the competitions look like presidential elections with all the flags and a heavily political structure. In the collection we also wanted to draw attention to the aspect of protest. We designed the "identity hood" jacket, a faux fur piece that resembles the t-shirts that protesters typically wear but has a hood that references the Israeli practice of masking the faces of Palestinians when they arrest them. Then we put a zipper so that if you unzip it from the head, it becomes a big collar. If you keep unzipping, it takes the shape of an eagle's wings from the back: it becomes a political symbol of freedom. We introduced fake fur in this collection to symbolize the idea of partying and having competitions on stolen land – so we referenced how animal skin is used superficially and carelessly. The models in the runway show embody these oppressive ideologies which we tried to expose and mess with at the same time.
Roberto Filippello
This makes me think about how Israel claims its own identity as a Western country by hosting "Eurovision" or "Miss Universe," either appropriating or silencing Palestinian culture. So what you were doing, and please correct me if I'm wrong, was to shed light on oppressive logics and symbolism and, through clothing, reshuffle these to affirm your narrative, your agency, and your unwillingness to succumb to these logics.
Omar Braika
Yes, exactly. This is also reflected in the casting: 99% of our casting is Palestinian models – mostly Palestinian-Jordanians – because having Palestinian models showcase our pieces is part of this idea of reclaiming and asserting our stories.
Roberto Filippello
I love how image-making is central to your design process. The Israeli occupation is very much like a visual occupation as well, so this idea of taking charge of your own representation and visibility seems like a powerful way to mess with the dominant gaze to which Palestinians are subjected as well as with this gaze's attempt to render Palestinian bodies invisible. [3] It's really powerful and can also educate other fashion practitioners on how to use their craft ingeniously to take a political stance against oppression.
Shukri Lawrence and Omar Braika
Thank
you.
Roberto Filippello
I'd like to hear what you think fashion can contribute to the Palestinian struggle for liberation. I know it's a huge and complex question to ask...
Shukri Lawrence
I think every Palestinian does what they are able to do to help their cause. As designers, Omar and I are making our contribution in the fashion space. We think fashion can educate, it can create conversations, can highlight stories, and can address issues that people have never even known about. For instance, for our debut collection, which we showed in Berlin in 2018, we recreated the Occupation Wall on the runway, and maybe 99% of people were shocked to even know that a wall like that existed in real life. So we are highlighting a cause within a space that usually does not want to talk about this kind of issue. We think that has power because education can be very powerful, especially when it's done through visual storytelling and fashion. When people are wearing clothes they're also carrying the story behind them on their body, and that's a very intimate thing.
Roberto Filippello
Queerness is at the core of your brand's philosophy and aesthetic. How do the anti-occupation movement and the queer struggle interconnect in Palestine?

Omar Braika
They go hand in hand because you can't have free queer Palestinians without a free Palestine. In order to achieve that you need to plant the seeds for it. That's why we do what we do through representation as a way to fight for queer freedom. In order to be able to live in a free Palestine, queer people need to be able to have rights. Right now, queer Palestinians are facing the very harmful effects of pinkwashing: essentially, two main facets of our identity, Palestinian and queer, are used [by Israeli discourse and representation] against each other. Pinkwashing imposes the narrative that your Palestinian identity and your queer identity are in contradiction with each other. This false narrative is oppressive towards us and our people and it has the effect of creating more internal violence.
Roberto Filippello
I think the "pinkwatching" angle you're embracing through strategies such as satirical branding can be really powerful, because it's something that can be understood by a larger audience or at least it can shake people up and encourage them to learn [4] I appreciate how much you care about your work being educational: it can push people to familiarize themselves with what's going on without falling victim to the discourse of a conflict that is "too complex" or thorny to understand. By raising awareness about the queer Palestinian struggle, we might begin to notice how the Palestinian plight connects with so many other communities' struggles. Hopefully fashion can offer, especially for young people, a platform for having these conversations.

Shukri Lawrence and Omar Braika
We hope
so too!
---
Notes: Queer Fashion Against Pinkwashing
[1] Schulman, Sarah. 2011. "Israel and 'Pinkwashing."' New York Times, November 22. Available at:
nytimes.com/2011/11/23/opinion/pinkwashing-and-israels-use-of-gays-as-a-messaging-tool.html
[2]
landofcanaanfoundation.org/
;
alqaws.org/siteEn/index
[3] Gil H. Hochberg, Visual Occupations: Violence and Visibility in a Conflict Zone (Durham NC: Duke University Press, 2015).
[4]
pinkwatchingisrael.com/