Barack and
Michelle Obama watching the 2009 inaugural parade (Flickr).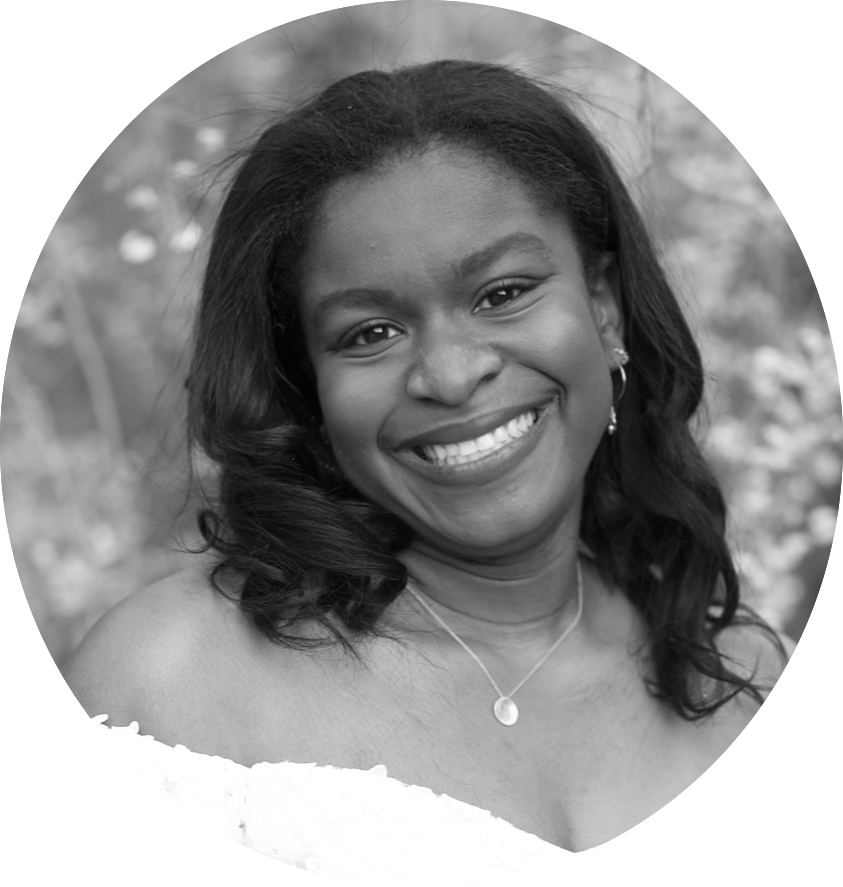 Jasmine Bacchus is an award-winning scholar passionate about the intersections between fashion, gaming, and law. She holds degrees from Brown University (BA) and the Oxford Internet Institute (MSc), and is currently a Fellow at The MIT Sloan School of Management. Currently a Financial Analyst at Microsoft, Jasmine has worked with some of the biggest names in the industry and has been featured in Vogue, Teen Vogue, The New York Times, Essence, Black Enterprise, and Women's Wear Daily.

The fashion choices of political figures have been analyzed by the media and critics alike; however, commentary often focuses on critiquing each outfit's stylistic elements rather than analyzing the politician's choice of ensemble as a strategic, political decision. While international relations scholars have begun to analyze some of the diplomatic aspects of political fashion, there is room to expand upon this literature and explore the sartorial choices of world leaders from a domestic point of view. In "Fashion and Democratic Relationships," Joshua Miller argues that fashion is a "motor force of culture; [it] affects equality, individualism and solidarity." [1] Through citizen participation, fashion can function as a form of political action within a state. Raymond Cohen describes four core political functions of clothing: "(a) role definition; (b) indication of status; (c) identification with an ideology or culture; (d) reflection of mood." [2] In domestic settings, both political leaders and their citizens use these functions to communicate with one another.

Here, I analyze the sartorial choices made by two iconic political couples: the Obamas and the Trumps. Utilizing the two couples as comparative case studies, I argue that the fashion choices made by political leaders in both official and "off-duty" settings are strategic and allow them to convey their political ideologies to the public while simultaneously shaping aspirational desires for their citizens. Focusing on these two American couples, I showcase how their fashion choices have allowed them to redefine aspects of the American dream, defined as "the aspirational belief in the US that all individuals are entitled to the opportunity for success and upward social mobility through hard work." [3] In response, citizens have used their fashion choices to communicate agreement or disagreement with the versions of democracy posed by their leaders.



The Obamas: Fashioning an "attainable democracy"

As President and First Lady, Barack and Michelle Obama built a distinction between their public lives as President and First Lady and their private lives as Michelle and Barack. In doing so, they formed an image of success that was "attainable" to the American people. In official settings, the Obamas solidified their political authority by displaying poise and power, yet the couple was able to do so in a way that maintained a level of relatability with the American people.

As First Lady, Michelle Obama dressed in the political uniform of a world leader. At official events, she exemplified elegance and poise with the help of custom-made, designer garments. Some of her most expensive gowns allowed her to truly dress up for the role; the Versace dress worn at the Obamas' final state dinner with the Italian Prime Minister Matteo Renziand his wife, Agnese Landini, was worth an estimated $12,000 and was highly praised by the press [4]. In response to seeing the garment, one writer called Michelle the "most adept and successful practitioner of the art of political dressing that any administration has seen." [5] Yet, as glamorous as her garments were, the former First Lady's gowns were not purchased; rather, they were often donated to her. The Jason Wu gowns worn during the 2009 and 2013 inaugural balls were given to Michelle as gifts from the designer, as was the custom Versace gown. [6]

Likewise, even in designer garments, the First Lady was still able to foster a connection to the American people by frequently championing American designers. Brandon Maxwell, Jason Wu, and Christian Siriano are just a few of the designers who became household names in part due to their garments being worn by the First Lady [7]. Likewise, President Obama made himself relatable to the American people when he began mixing elements of his casual style into his presidential uniform. In fact, some credit President Obama with modernizing the political uniform as a whole through his strategic decision to forgo wearing ties during presidential appearances. Traditionally, ties have been a "mainstay of Washington politics" and a key component of the political uniform. [8] Thus, the president received a lot of attention from both the media and the American people when he chose to attend official events without one. [9] At the 2013 G8 Summit, Obama was pictured with multiple world leaders who, like him, choose to leave their ties at home. [10] For many, those photographs showcased Obama's role in modifying the political uniform; political leaders were using clothing to signal their authority while still dressing in a way that was relatable to the people they governed.

While both Michelle and Barack made efforts to modernize the political uniform, on most occasions, it was evident that the Obamas were "dressing up." This "performative" aspect of their attire became apparent to the American people during President Obama's tan suit "scandal." In 2014, Obama attended a White House news conference in a beige suit; as a result, he endured a heavy amount of public criticism. In Time, Eric Dodds argued that seeing images of the president in the beige suit was "tantamount to seeing a performer out of costume." [11] Dodds' criticism exemplifies just how much the American people were accustomed to seeing the president in his political uniform.

Nevertheless, the couple's decision to create a contrast between their official and unofficial dress is what truly allowed them to shape their vision of an "attainable democracy." In off-duty settings, the Obamas were able to portray themselves as a modern American couple through dressing in casual styles and wearing affordable brands. Simon Chilvers commented on President Obama's off-duty style, stating that the president "made the art of dressing down appear nothing less than breezy." [12] Michelle Obama also became known for her relatable off-duty style; she was frequently spotted wearing brands like J.Crew and Talbots. These aspirational brands typically cater to customers interested in emulating a luxury aesthetic at a much lower price point.

Together, the couple's fashion choices enabled them to blur the line between their political roles and their lives as American citizens. Through their casual styles, many Americans could see themselves in the presidential couple. The couple crafted a narrative of success that was defined by high achievement, but the key aspect of their message was that anyone who worked hard could one day achieve a life like theirs.

The American people were receptive to the Obamas' attainable democracy and often attempted to emulate the political icons' styles. Cohen argued that citizens use reflective fashion choices to respond to ideologies proposed by their political leaders and convey support for current political structures. [2] As citizens began seeing President Obama tieless, neckties became a dying trend in men's fashion. In 2013, Business Insider reported that tie sales for American men reached a historical low during his presidency. [13] Likewise, while in office Michele Obama dictated many fashion trends for American women. [14] David Yermack, a professor at NYU's Stern School, conducted a study that specifically looked at the First Lady's impact on American fashion sales. He found that many brands received massive stock gains after Obama was seen wearing their pieces. [15] Deeming this "The Michelle Effect," Yermack argued that in comparison to other First Ladies, Michelle Obama was uniquely able to influence the way American women dressed.

By creating a distinction between their public and private lives, the Obamas shaped an accessible version of the American dream in which anyone, regardless of background, could achieve success. In response to this, the American people showed their support of this ideal through imitative dress.


Donald and Melania Trump walk to Marine One (Flickr).
The Trumps: Selling a "consumerist democracy"

Cohen describes the use of "sartorial splendor" as a "device for projecting status." When political leaders use fashion to "indicate status," they attempt to assert their political dominance over other nations. In both official and non-official settings, President Trump and First Lady Melania used their elaborate fashion choices to remind the American people (and others) of their financial power, thus reinforcing messages of America's wealth and status as an international superpower. Doing so gave them the chance to "sell" the American people a version of democracy that is driven by financial prosperity.

While both Michelle and Melania wore expensive, designer garments at official events, Michelle "dressed up" for her appearances as First Lady. In contrast, Melania Trump's fashion choices signaled her status as a member of a wealthy empire. During the 2017 G7 Summit the First Lady wore a Dolce & Gabbana jacket that cost $51,500 —which is more than many Americans make in a year. [16] While that coat had a notably high price tag, Melania Trump has been known to wear luxury pieces at both official and off-duty events. While moving into the White House, for example, her full ensemble cost approximately $14,270; it included a $595 pair of Manolo Blahnik heels and an Hermès Birkin Bag, worth approximately $13,000. [16] In January 2020, Melania attended a college football game with President Trump where she wore a $2,000 trench coat and Prada boots. [17]

While President Trump adhered to the longstanding tradition of wearing a suit and tie, he did so in a way that defied fashion norms. The president received a considerable amount of media attention for his ill-fitting suits. Trump is reported to have worn suits made by the Italian brand Brioni, which tend to cost between $6,000 and $8,000. [18] Yet, his suits looked inexpensive. Rachel Hosie described their improper fit, stating, "his trousers are too baggy, his jackets are boxy, his ties are too wide and often too long, and his lapels are too big." [19] President Trump received particularly harsh criticism when he wore an ill-fitting tuxedo to visit Queen Elizabeth II. One reporter criticized his attire during the visit, stating that his suiting signified a "total misunderstanding of the most basic elements of formal dress." [20] Some suggested that his team was to blame for failing to inform the president of proper dressing conventions; however, I believe that Trump was intentional about his dressing style. Cohen writes, "to over-dress is to protest too much about one's worth." [2] Trump was using his oversized dressing style to affirm the strength of his political capital. His refusal to meet basic styling expectations was President Trump's way of reminding the public that he is a president who will not be controlled. As Stephen Marche described it, "his ill-fitting clothes are the visual representation of a world leader who will not take advice." [20].

Defying "politically correct" norms was a central part of the president's 2016 campaign. While Trump most notably conveyed this ideal through his rhetorical choices, he was also able to do so through his decision to incorporate branded merchandise into his campaign uniform. The "Make America Great Again" (MAGA) hats were a significant part of his 2016 campaign strategy and allowed him to tie his political brand to licensed products. While traditionally, political leaders would choose to reserve wearing baseball caps for casual, off-duty events, the president wore the MAGA hat during official campaign rallies and events. Even after he took office, the president wore the hat while on duty. For instance, in March 2020 he was seen wearing his signature hat while visiting officials at the Centers for Disease Control and Prevention.

For the Trump administration, success was defined by wealth and power; through their status-signaling and merchandise-driven fashion choices, the couple presented Americans with a consumerist version of the American dream. Using licensed products, President Trump encouraged the American people to engage in imitative dress. Donald Trump's official campaign website sold a variety of MAGA hats for $30 as well as other Trump-themed merchandise, such as puzzles, wrapping paper, pet leashes, and cufflinks. The Trump Store, which sold the Trump Organization's official merchandise, offered a "Trump Signature Collection Silk Necktie" for $125. For a lower price, GOP World, a website dedicated to selling Republican Party merchandise, sold a "Donald J. Trump Signature Red Neck Tie"for $55. The "extra-long presidential tie" included the president's signature as well as his seal, giving consumers the ability to replicate the president's style.

Purchasing and wearing Trump's merchandise became a way for American citizens to signal their ideologies to one another. Miller argued that "when fashion manifests allegiance, membership, and respect for members of both the group and the larger community, the relationships it fosters are appropriately called "democratic." [21] Other scholars have argued that wearing Trump's hat has become a new way of associating oneself not only with Trump but with other historical groups. Fashion critic Robin Givhan argued that "to wear a MAGA hat is to wrap oneself in a Confederate flag. The look may be more modern and the fit more precise, but it's just as woeful and ugly." [22] The spotting of MAGA hats at various events, such as the 2017 "Unite the Right Rally" in Charlottesville, VA, caused many to associate those who wear the hat with white nationalist groups. [23]

In contrast to those who purchased Trump's branded merchandise, other citizens used fashion to showcase their disapproval with the president's consumerist democracy. Leading up to Trump's inauguration, a movement of women began wearing hand-knitted "Pussyhats" as a sign of showing their disapproval for the president-elect. The Pussyhat Project was founded by Jayna Zweiman and Krista Suh in November 2016 as an organization dedicated to advocating for women's rights. Members began knitting millions of pink hats for the 2017 Women's March to create a "unique collective visual statement [to] help activists be better heard," [24] Supporters of the movement, including those who could not physically attend the march, were given resources to help knit or crochet hats for themselves and others. Encouraging individuals to create, rather than purchase, these items signified a distinct contrast to Trump's merchandise-driven campaign and perhaps was even reminiscent of the Obama administration's emphasis on hard work and personal achievement.

Fashion analysts also hypothesized that President Trump influenced other macro-trends in women's fashion. Historically, "power dressing" has referred to a style of women's dress that focuses on conveying "strength and authority" through color, masculine design elements, and female suiting. [25] In recent years, women's fashion trends have shifted to include more statement colors, such as "millennial pink," and bold ensembles, such as patterned, two-piece suits. Ella Alexander from Harper's Bazaar argued that "Trump's derogatory remarks about women have inspired the pervasive theme of female empowerment and feminism in fashion." [25] While attempts to follow these trends may have required individuals to purchase new items from retailers (which would, ironically, support Trump's consumerist democracy), many women were upcycling and revitalizing old garments, rather than purchasing new ones. [26] By conjunctively limiting retail spending and participating in "power-dressing" movements, those fashion choices became a form of political action taken against Trump's version of America.

While in office, the Trumps fashioned themselves as the image of financial success and encouraged their supporters to emulate their look through purchasing branded merchandise. Ultimately, their attempts to advocate for a consumerist democracy resulted in American citizens using fashion to show both their support for and discontent with his ideologies.



Conclusion
While the Obamas used their fashion choices to create a distinction between their public and private lives, the Trumps used fashion to signal their status and highlight their financial success. While the two sartorial strategies led to slightly different responses from the American people, it is evident that the two couples have intentionally used fashion to communicate with the American public. There is room for more analysis on the impact of political fashion at both the statewide and local levels, but the Obamas and Trumps show that political couples are making strategically coordinated efforts to use fashion to communicate with their citizens. What is perhaps even more exciting is that citizens, too, are using fashion to communicate right back.
---
Notes: Fashioning Democracy
[1] Miller, Joshua I. "Fashion and Democratic Relationships." Polity 37, no. 1 (2005): 3–23.
http://www.jstor.org/stable/3877060
.
[2] Cohen, Raymond. "Costume and Communication." Essay. In Theatre of Power: The Art of Diplomatic Signaling, 72-81. Addison-Wesley Longman Ltd, 1987.
[3] Dictionary.com. "The American Dream Meaning." Dictionary.com. Dictionary.com, January 2021.
https://www.dictionary.com/e/pop-culture/the-american-dream/.
[4] London, Bianca. "Michelle Obama Wows the World in a $12,000 Custom-Made Versace Gown." Daily Mail Online. Associated Newspapers, October 19, 2016.
https://www.dailymail.co.uk/femail/article-3851122/This-fashion-history-Michelle-Obama-wows-world-12-000-custom-Versace-gown-designer-thanks-s-women.html.
[5] Friedman, Vanessa. "In Versace, Michelle Obama Sends a Powerful Message at Her Final State Dinner." The New York Times. The New York Times, October 19, 2016.
https://www.nytimes.com/2016/10/20/fashion/in-versace-michelle-obama-sends-a-powerful-message-at-her-final-state-dinner.html
.
[6] Associated Press. "No, You Didn't Pay for Michelle Obama's Gowns." Tampa Bay Times. Tampa Bay Times, August 26, 2019.
https://www.tampabay.com/news/nation/no-you-didnt-pay-for-them/2182429/
.
[7] Eckardt, Stephanie. "Michelle Obama Has a Long History of Supporting Emerging Fashion Designers, from Teija to Jason Wu." W Magazine. W Magazine, May 30, 2017.
https://www.wmagazine.com/gallery/michelle-obama-fashion-designers/
.
[8] Schwarz, Hunter. "Obama Made His Return after Leaving the White House, and He Didn't Wear a Tie." CNN. Cable News Network, April 24, 2017.
https://www.cnn.com/2017/04/24/politics/barack-obama-is-not-wearing-ties-any-more/index.html
.
[9] Mosendz, Polly. "Obama Didn't Wear a Tie during Today's Press Conference." The Atlantic. Atlantic Media Company, August 18, 2014.
https://www.theatlantic.com/national/archive/2014/08/obama-didnt-wear-a-tie-during-todays-press-conference/378717/
.
[10] HuffPost. "Photo: G8 Leaders and Not a Tie in Sight." HuffPost. HuffPost, December 7, 2017.
https://www.huffpost.com/entry/g8-photo-world-leaders-without-ties_n_3456334
.
[11] Dodds, Eric. "Barack Obama's Tan Suit: A Necessary Defense." Time. Time, August 29, 2014.
https://time.com/3214633/barack-obama-tan-suit/
.
[12] Chilvers, Simon. "Losing the Tie Is Just a Start. Now Mps Must Hang up Their Suits | Simon Chilvers." The Guardian. Guardian News and Media, June 30, 2017.
https://www.theguardian.com/commentisfree/2017/jun/30/losing-ties-mps-suits-dressing-down-menswear-barack-obama?CMP=gu_com
.
[13] Giang, Vivian. "Is President Obama Killing the Neck Tie Business?" Business Insider. Business Insider, October 21, 2013.
https://www.businessinsider.com/is-president-obama-killing-the-neck-tie-business-2013-10.
[14] Bates, Karen Grigsby. "Mrs. Obama Saves the Cardigan: 'the Obama Effect' in Fashion." NPR. NPR, May 14, 2016.
https://www.npr.org/sections/codeswitch/2016/05/14/477926313/mrs-obama-saves-the-cardigan-the-obama-effect-in-fashion
.
[15] Yermack, David. "Vision Statement: How This First Lady Moves Markets." Harvard Business Review, August 1, 2014.
https://hbr.org/2010/11/vision-statement-how-this-first-lady-moves-markets
.
[16] Taylor, Kate. "The Cost Difference between Melania Trump's and Michelle Obama's Outfits Reveals the Truth About America's Criticisms of Them." Business Insider. Business Insider, September 1, 2017.
https://www.businessinsider.com/first-lady-melania-trump-vs-michelle-obama-fashion-cost-of-clothing-2017-8.
[17] Chochrek, Ella. "Melania Trump Wears '90s-Inspired Leather Trench Coat with Soaring Heels to College Football Championship." Footwear News. Footwear News, January 16, 2020.
https://footwearnews.com/2020/fashion/celebrity-style/melania-trump-metallic-trench-coat-black-boots-national-football-championship-1202902402/
.
[18] Croffey, Amy. "Why Donald Trump's Suits Don't Fit." The Sydney Morning Herald. The Sydney Morning Herald, October 14, 2016.
https://www.smh.com.au/lifestyle/fashion/why-donald-trumps-suits-dont-fit-20161014-gs245b.html.
[19] Hosie, Rachel. "The 3 Reasons Why Trump's Suits Look so Awful." The Independent. Independent Digital News and Media, February 20, 2017.
https://www.independent.co.uk/life-style/fashion/donald-trump-suits-fit-badly-three-reasons-us-president-tailored-clothes-dress-politicians-a7589316.html.
[20] Marche, Stephen. "Donald Trump and the Politics of Dressing Badly." The Walrus, July 7, 2019.
https://thewalrus.ca/donald-trump-and-the-politics-of-dressing-badly/
.
[21] Miller, S.A. "Donald Trump Maga Hat Powerful Political Symbol." AP NEWS. Associated Press, February 24, 2019.
https://apnews.com/1aeaf746236b18137a211589677d75a2
.
[22] Givhan, Robin. "Perspective | the MAGA Hat Is Not a Statement of Policy. It's an Inflammatory Declaration of Identity." The Washington Post. WP Company, August 16, 2019.
https://www.washingtonpost.com/lifestyle/style/the-maga-hat-is-not-a-statement-of-policy-its-an-inflammatory-declaration-of-identity/2019/01/23/9fe84bc0-1f39-11e9-8e21-59a09ff1e2a1_story.html
.
[23] Willis, Jay. "Charlottesville Is the America That Donald Trump Promised." GQ. GQ, August 12, 2017.
https://www.gq.com/story/charlottesville-is-what-trump-promised
.
[24] Darrough, Celia. "What Do the Pink Hats Mean? the Women's March & the Pussyhat Project Have a Purposeful Message." Bustle. Bustle, January 21, 2017.
https://www.bustle.com/p/what-do-the-pink-hats-mean-the-womens-march-the-pussyhat-project-have-a-purposeful-message-32088
.
[25] Lindig, Sarah. "What Does Power Dressing Mean Today? 10 Successful Women Weigh In." The Zoe Report, April 18, 2019.
https://www.thezoereport.com/p/power-dressing-in-2019-10-successful-women-weigh-in-on-what-it-means-17036992
.
[26] Radin, Sara. "What's behind the Rise of Upcycled Garments?" Fashionista. Fashionista, January 16, 2019.
https://fashionista.com/2019/01/upcycled-clothing-sustainable-fashion-trend
.