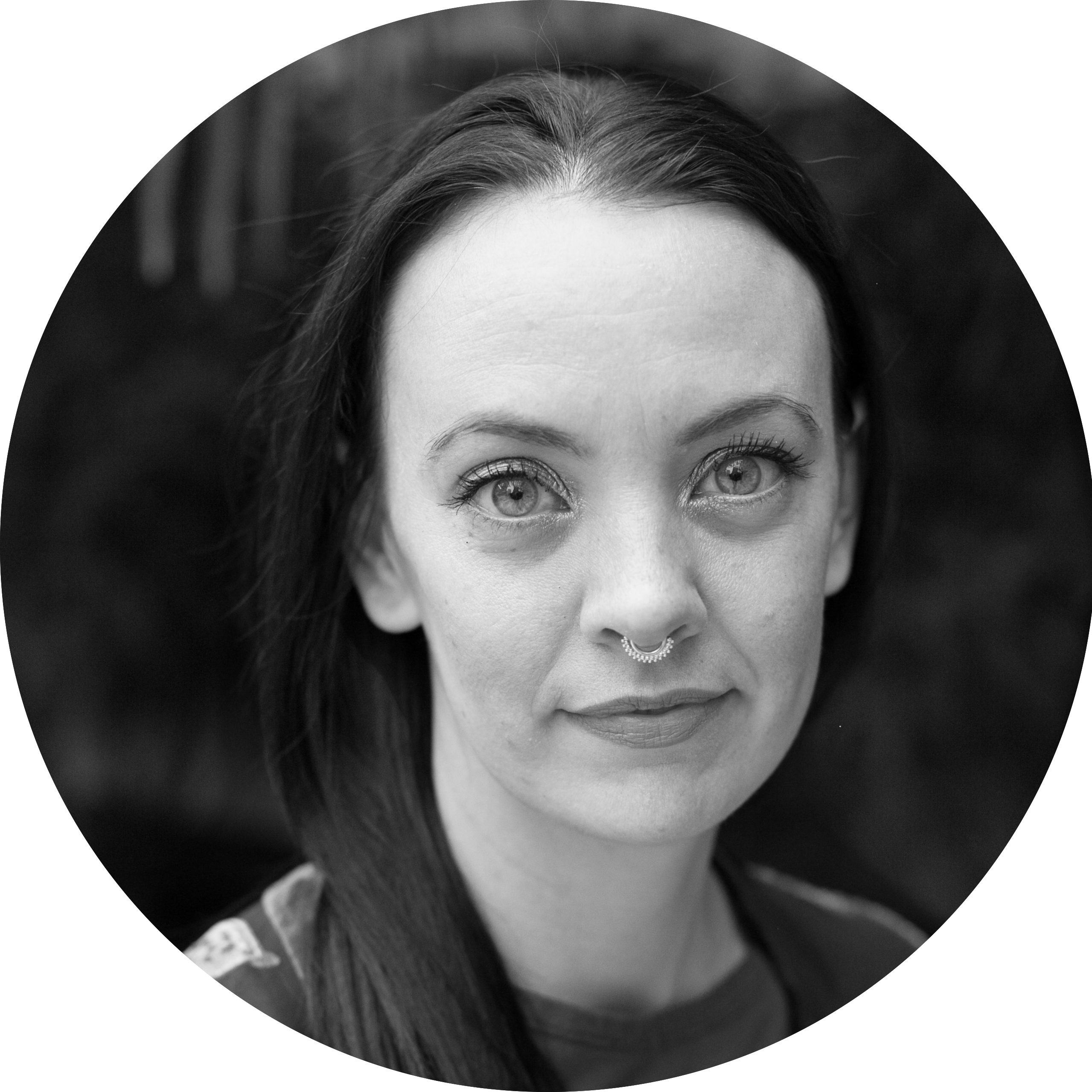 Jess Montgomery is a writer, educator, and public speaker who believes in the power of ideas to change the world. Jess holds a BFA with Distinction in Art History from Concordia University and a MA in the History and Theory of Contemporary Art from San Francisco Art Institute. Born and raised in the Pacific Northwest, Jess's work probes the boundaries between artifice and ecology, exploring the intersections between material culture, consumption, and climate change.
In the 17th century, King Louis XIV of France wrote that "fashion is the mirror of history. It reflects social, economic, and political change rather than mere whimsy," a sentiment that has been repeated by Metropolitan Museum of Art Costume Institute curator Andrew Bolton when he stated that "Fashion functions as a mirror to our times, so it is inherently political." [1,2] The sartorial choices made by both individuals and communities reflect the aesthetic of a given moment, which in turn speaks to the overarching cultural preoccupations of that period in time: take, for example, Mahatma Ghandi adopting the dhoti as his mode of dress from the 1920s on as a visual rebuttal to colonialism, or women beginning to adopt pants into their wardrobes alongside the suffrage movement. [3] Both Bolton and Louis XIV presumably compared fashion to a mirror as a metaphor for the ways in which fashion reflects the cultural forces that shape our lives; today the global fashion system would seem to reflect the simultaneous, and conflicting, priorities of overconsumption and sustainability. Climate change is the most pressing issue of our time; without climate action all 17 of the United Nation's Sustainable Development Goals [4] will prove unachievable – amid continued resource extraction and ongoing (and escalating) devastating weather events there will be less access to food and clean water, more poverty, more inequality. In this way, the climate crisis is not just an environmental battle but also a political one, because to truly fight climate change will mean confronting – and in some cases drastically altering – our habits, behaviors, norms, and values. Drawing on the practices of emerging sustainable fashion brands Bode, Sindiso Khumalo, and Incomplit, this paper explores the possibility that sustainable fashion is nearing a tipping point, marking a turn towards a new set of earth-first values that prioritize the wellbeing of people and planet over profit alone.



Confronting the paradigm

Susan B. Kaiser suggests that "Fashion, like culture, is both a social process and a material practice [which] simultaneously undergo[es] continual change and continuity. These simultaneous processes are complex and even contradictory." [5] In this way, fashion provides an opportunity to embrace "both/and" thinking, rather than the more typical dichotomy of "either/or." [5] Today, the contemporary fashion system both reflects the status quo business model that continues to chase growth through increased consumption and reflects an emerging prioritization of ethical practices and a sustainability mindset. [6]

Yet another way of articulating this idea is through the language of paradigms. In Earth Logic: Fashion Action Research Plan, authors Kate Fletcher and Mathilda Tham write that their "Earth logic fashion action research plan builds from a suite of explicit values that flow out of a paradigm where Earth comes first. Paradigms, or the accepted models of how ideas relate to one another, constitute the purpose and meaning of systems. They are the frames of reference, stories, and exemplars that enable us to think about a complex subject … Often paradigms are invisible to us … Yet they inform everything we think and do, both as individuals and communities." [7]

The contemporary global fashion industry is a massive one, estimated to be worth between $2-$3 trillion dollars annually. [8] 100 billion new items of clothing are produced every year, of which at least 85% ends up in landfill. [9] The industry is responsible for 10% of annual greenhouse gas emissions, and is the single greatest source of global microplastic pollution, to say nothing of the role that the industry plays in upholding a dependency on non-renewable fossil fuels; the use of toxic chemicals; the contamination and depletion of freshwater sources in already water-scarce areas; soil depletion and deforestation; and the perpetuation of forced labor, poverty, inequity, and colonialism. [8,10] This is what the status quo in the fashion world looks like, but it is also emblematic of what the status quo looks like in the world at large – while the effects of climate change are felt the world over, global business has yet to take the action necessary to meet the Paris Agreement. [11,12]
Photo by Kari Frances Haddad, 2020.
In 2019 a UN Report found that consumption surpassed global population growth as the greatest environmental challenge. [13] Author J.B. MacKinnon writes: "The technosphere – everything we build and make, our
stuff
– is now estimated to outweigh all living things on Earth." [14] And when it comes to the consumption of material goods, fashion is the ultimate poster child. According to economist Juliet Schor, "clothing … was [at] the cutting edge of a set of unsustainable consumer practices" - what Schor terms the "materiality paradox" – in which the "symbolic aspects of consumption have become more valued" than the objects themselves – allowing for the habits of overconsumption that prioritize newness, cheapness, disposability. [15] To follow Louis XIV's analogy, the contemporary global fashion system reflects a way of being in the world – which we can call the dominant culture, or a set of values, or the current paradigm – that is ruled by a set of beliefs that prioritizes overconsumption at the expense of the wellbeing of both people and planet. This is the status quo, business-as-usual paradigm. If we do not deviate from this paradigm, the planet will have reached somewhere between 3°C-6°C of warming beyond pre-industrial levels by the end of this century.
In the field of sociology, social change is defined as "the significant alteration of social structure and cultural patterns through time [where]
social structure
refers to persistent networks of social relationships where interaction between people or groups has become routine and repetitive [and]
culture
refers to shared ways of living and thinking that include symbols and language …; knowledge, beliefs, and values …; [and] norms …" [16] French philosopher Edgar Morin writes that "all the great transformations have been unthinkable until they actually come to pass"; the fact that a belief system is deeply rooted does not mean it cannot change. [17] Social change is what happens when the unthinkable becomes the norm. Donella Meadows, co-author of the infamous
Limits to Growth
and matriarch of systems thinking, wrote extensively about the leverage points at which a system can be altered – the "places within a complex system … where a small shift in one thing can produce big changes in everything." [18] When it comes to radically altering a system, Meadows argued that the most effective (and most difficult to execute) leverage points involve altering the paradigm that holds the system in place, either by shifting the mindset "out of which the system … arises" or, better yet, to learn to transcend paradigms entirely – to understand that there is no one "true" paradigm, no one correct worldview, and to exist within a space of complexity and multiplicity. [18]
In 2022, the unthinkable is climate change – that it is as catastrophic as the evidence suggests, but also that there is anything we can do to stop it. The unthinkability of arresting (let alone reversing) climate change is in great part due to the sheer enormity of the problem. It is also because the causes of climate change are so deeply enmeshed within the current paradigm. But if fashion reflects the culture out of which it arises, then contemporary fashion reflects not just the current status quo paradigm but also the ruptures in norms, behaviors, and values that could mark the beginnings of a seismic change in the overall system.
Photo by Kari Frances Haddad, 2020.
The new guard: Bode, Sindiso Khumalo, and Incomplit
Despite being rooted in historical detail – and made from antique fabrics –
Bode
in many ways epitomizes what the future of luxury fashion could look like. Created by Parsons School of Design-educated Emily Bode, the menswear brand began in 2016 as an atelier offering one-of-a-kind creations made entirely from vintage fabrics. Since beginning to show her work at New York Men's Fashion Week in 2018, Bode's unique vision has been recognized with prestigious awards, including as a runner-up in the 2018 CFDA/Vogue Fashion Fund, and winner of the 2019 CFDA Emerging Designer of the Year, the 2020 Woolmark Prize, and the 2021 CFDA Menswear Designer of the Year.
But success is a double-edged sword in the world of sustainable fashion. Bode items have been featured in fashion magazines like
Vogue
and
Harper's Bazaar
and have been picked up by online retailers like Moda Operandi and MatchesFashion, all of which drives desire and sales – a good thing for a fledgling fashion brand – but also makes sourcing (especially sourcing eye-catching vintage textiles) more difficult, and eradicates the possibility of a business model built entirely on one-off designs. To the brand's credit, they have done their best to find a balance between growth and sustainability, ambition and more collective values. There are currently stores in New York and Los Angeles, and these flagships still carry one-of-a-kind designs – the brand estimates that about 30-40% of their output remains unique, one-off pieces. The retail store in LA has the plaster cast of a Dodo bird prominently on display – a nod to the current sixth mass extinction, and the tangible impacts of overconsumption. Next to the New York flagship store is the Bode tailor shop, where clients can bring in their own textiles to be transformed into custom designs. Brick-and-mortar retailers who carry the Bode brand also carry some individual pieces. But for e-commerce, where uniformity is key, the brand uses historical techniques to "mass produce" reproductions of one-of-a-kind design. [19–22]
Sindiso Khumalo
originally studied architecture in her hometown of Cape Town before moving to London where she worked for renowned architect David Adjaye. She then went on to a Masters in Textile Futures at Central Saint Martins. She launched her eponymous label in 2012, and has since been the recipient of a steady stream of accolades: she was shortlisted that year for the
Elle
Rising Star Design Award; in 2013 one of her dresses (the "Aretha") was nominated as the Most Beautiful Object in South Africa by Design Indaba Cape Town; in 2017 she won
Vogue Italia
's "Who's On Next Dubai"; in 2020 she won both the LVMH Prize (alongside eight other finalists) and the Green Carpet Fashion Awards' Best Independent Designer; and in 2021 she joined Net-a-porter's in-house mentorship program, The Vanguard. She has worked with the United Nations Sustainable Fashion Initiative, and has spoken on sustainability issues at the European Development Forum and for both the UN and COP26. Her work has also been shown at a number of prestigious art museums, including the Louisiana Museum of Modern Art, the Smithsonian National Museum of African Art, and the Zeitz Mocaa Museum.
Similarly to Bode's retail success, Sindiso Khumalo's partnership with renowned e-commerce luxury retailer Net-a-porter has prompted a reckoning of how to balance the desire for growth with the self-professed recognition that her work "is a form of waste." [23] For Khumalo, to contribute new garments and new designs to an industry that is in many ways already over-supplied, there must be "a good reason to be putting stuff out there"; Khumalo's good reason is the economic power that fashion holds to bring about positive social change. [24] She works in tandem with artisans in Ougadougou to develop prints and hand-woven textiles – a practice that funnels income into the local economy. The brand also works alongside NGOs, including a partnership with Embrace Dignity (an organization that assists women and girls trying to escape exploitative sex work) in which the participants are taught to embroider and crochet, skills which they can use to earn income outside of sex work. While embracing the exposure and opportunity that representation on Net-a-porter affords the brand, they have remained true to their values by offering a minimal collection; at the time of writing there are 10 pieces by Sindiso Khumato on offer on the Net-a-porter website, compared to, for example, 190 clothing items by Gucci. [24–26]
"The contemporary global fashion industry is a massive one, estimated to be worth between $2-$3 trillion dollars annually. 100 billion new items of clothing are produced every year, of which at least 85% ends up in landfill. The industry is responsible for 10% of annual greenhouse gas emissions."
Part fashion brand, part design studio, part social impact lab, Incomplit defies easy categorization. Founded by Öykü Özgencil in 2016 following a series of internships at NGOs that left her feeling disappointed and underwhelmed, she decided to launch her own initiative. The brand was featured in a pop-up shop at Mercedes-Benz Fashion Week Istanbul Fall/Winter in 2019, and has been featured at the NoLab Made in Turkey exhibition. Incomplit has also fostered an ongoing partnership with atlas Design Collection (a collection of Turkish-designed goods celebrating the history and craft skills of the Harran region, which also employs Harran women to manufacture the goods) which has resulted in an Incomplit-designed bag for the atlas Harran product line, as well as participation in the atlas Design Collection project "Public Dreams'' which was featured at the fifth Istanbul Design Biennale.

At its most basic level, Incomplit sells clothing, but how these clothes are created sets the bar for what reciprocal, socially engaged fashion can look like. Collections are small batches, made of natural and recycled materials, primarily handmade and manufactured locally in Turkey. Moreover, each "collection" is the tangible result of a creative workshop. Working primarily with women and children, Incomplit partners with NGOs to target underserved communities, including orphaned children and Syrian refugees, and then hosts 12-week workshops facilitated by artists in which the group explores themes such as "rewilding," "life below water," or the gender norms implicit in fairytales. The images and stories that arise out of these workshops then inform the material production of kaftans, sweaters, and bags; partial proceeds from sales are donated back to the community who collaborated on the project. [27–30]

Bode, Sindiso Khumalo, and Incomplit are sustainable designers, but their practices of prioritizing ethical production and non-harmful materials are the least of what qualifies them for this designation. Rather, what makes these brands "sustainable" has so much more to do with a similar set of values that guides their vision of what making – and selling – fashion in the 21st century should look like. Perhaps in reaction to a fashion system that has become more corporate than creative, these are designers who gravitate to the materiality of clothing – to the craft of textile production, and the inherent storytelling embedded in the clothes themselves. These are designers who recognized that clothes do more than just cover our bodies, that the business of the clothing trade can improve lives, and that the act of clothing production and consumption can serve as a connection point between individuals. These are designers who understand that fashion – precisely because it is something that touches all of us, because of the economic, social, and political force that it holds in our lives – can be used as a tool to communicate a new system of values that seeks to improve lives and tread more lightly upon the Earth.

Photo by Kari Frances Haddad, 2020.
And yet, for all the similar overarching values that can be traced across these brands, they remain as unique as the women who founded them. When Donella Meadows wrote about the possibility of transcending paradigms, she mused that this is "the basis for radical empowerment. … It is in this space of mastery over paradigms that people throw off addictions, live in constant joy, bring down empires, get locked up or burned at the stake or crucified or shot, and have impacts that last for millennia." [18] Though they might not see themselves as revolutionaries, or even as existing beyond a paradigm, what Bode, Sindiso Khumalo, and Incomplit exemplify among the new guard of emerging brands is that there is no one way, and no right way, of doing sustainability. Rather than ticking the boxes of regulators, these are designers who work from a place of authenticity, creating practices and business models that address the issues dearest to their hearts, whether that's social justice, poverty reduction, or textile preservation. And as a result, the fashion landscape inevitably becomes more diverse, more ethical, and more just.
Reaching the tipping point
As an industry that truly understands the power of image, the global fashion system has – especially compared to other top-polluter industries such as oil and gas – embraced the growing public awareness concerning fashion's negative impacts, both environmental and social. [31] Although it has a tendency to sidestep the question of accountability, the industry has not done much to deny its environmental impact, instead choosing to launch a strong offensive. Most brands, including fast fashion companies, feature slick "sustainability" pages on their websites – for example, H+M's sustainability section, which complains that cotton is "a thirsty crop linked to high water and chemical use that affect both the soil and the farmers working in the cotton fields. That's why all our cotton is now sourced more sustainably." [32] A 2020 look into "The Future of Fashion" by consulting firm McKinsey and Company found that for the companies that are embracing sustainability, the path forward is self-evident – the fashion system of the future will embrace sustainability and digitization, well made goods will take precedence over cheap clothing, and resale will make up a large part of the market. [33] And yet, despite what to all appearances is a full-fledged embrace of sustainability within the fashion industry, it can be sometimes difficult to parse a bonafide commitment to change from mere lip service, as recent (and ongoing) media coverage of the industry's tendency towards greenwashing has shown. [34]
Regardless of the efforts of both greenwashing campaigns and legitimate corporate sustainability improvement plans, the reality of the contemporary fashion landscape is that we have, on the one hand, a vision of the industry supported by retailers like Shein, a brand that releases 700-1000 new items per day, and earned almost "$10 billion in 2020, which was reportedly its eighth consecutive year of revenue growth over 100 percent." [35] Touted as "the future of fashion by venture capitalists and tech entrepreneurs … Shein's business model drives – and depends on – overconsumption." [35] Shein's approach to fashion may be seen as the future – online only, small batches tested in real time for consumer response, the ability to immediately create relevant products based on what is trending in a given moment. But it is also symbolic of a very specific set of values and of a paradigm that prioritizes overconsumption – an approach that no amount of ethical manufacturing and recycling can make sustainable.
On the other hand there are brands like Bode, Sindiso Khumalo, and Incomplit that represent real change; rather than trying to fix a broken system by imposing sustainability measures onto pre-established norms and practices, these brands propose a new way of doing, and understanding, fashion. They speak to a new ethos. They are representative of a new wave of designers and fashion professionals who want fashion to be different. In an interview with the Canadian Broadcasting Corporation (CBC),
Vogue
contributor and BIPOC activist Christian Allaire reflected on the ways in which "people … are using fashion for a greater purpose [and that] it's not enough to just make something pretty anymore…" For many individuals, this comes out of a lifetime of not seeing themselves represented in mainstream fashion magazines who are "now embracing who they are and being like, 'you know what? F-you to the fashion industry!'" [36] This is the new guard – a diverse group of individuals who love fashion and are drawn to its power but do not feel beholden to the normative practices of an industry that is viewed as elitist, exclusionary, and unethical.
Photo by Kari Frances Haddad, 2020.
"Sustainable fashion only makes up 4.3% of the current global apparel market, but there has been a measurable uptick in awareness and commitment on the part of individuals who want to practice more sustainable consumption habits."
Photo by Kari Frances Haddad, 2020.
In 2018 four researchers at the University of Pennsylvania published a paper in which they outlined their research into tipping points for social change. Consistent with theories of "evolutionary game theory" which posit that "when a committed minority reaches a critical group size – commonly referred to as a "critical mass" – the social system crosses a tipping point. Once the tipping point is reached, the actions of a minority group trigger a cascade behavior change that rapidly increases the acceptance of a minority view." [37] The authors found that both population size and memory length (meaning the amount of interactions that reinforce a status quo view or behavior) impacted the rate of adoption. But throughout the study, it was found that once the committed minority reached 25% (in one case, this was the difference of adding one person to the minority) a tipping point was reached in which the new norms championed by the minority were adopted by the majority (72-100%) of the population; once the tipping point reached 31%, a total majority (100%) adoption was predictable. The authors also found that the larger the population, the more exact the tipping point became (24.3%). In an attempt to mimic the social pressures of conformity, study participants were financially rewarded for following the "established social convention" – meaning that they were rewarded for following whatever the majority was doing. However, the authors concluded that "in the real world, individuals' emotional and psychological commitments to established behaviors can create additional resistance to behavior change." Though further research is required, the authors predict that even "under conditions of greater social entrenchment" a minority-led tipping point would still be achievable. [37]
Brands like Bode, Sindiso Khumalo, and Incomplit – and the individuals who support the new approach to fashion that these designers represent – are currently representative of the committed minority. The authors of the study ruminate that a minority group cannot know when they are nearing tipping point – below the tipping point there is no discernible change in social norms, whereas beyond the tipping point change happens exponentially. [38] But the optimism implicit in this research suggests that, should at least a quarter of the population adopt the minority mindset, an overall shift in values and social norms would be inevitable.
Conclusion
Sustainable fashion only makes up 4.3% of the current global apparel market, but there has been a measurable uptick in awareness and commitment on the part of individuals who want to practice more sustainable consumption habits.[36] Bode, Sindiso Khumalo, and Incomplit are but three among a growing wave of emerging brands that take sustainability as a given. Increasingly, fashion professionals entering the industry are gravitating towards more ethical and sustainable practices that include: smaller runs; "evergreen" collections; local production; working with artisans to preserve traditional craft practices; gravitating towards deadstock fabrics, or using recycled, natural, and low-impact materials; and using their platforms to give back either through socially responsible business models or grassroots activism. These are individuals who love fashion but want no part in a system that is actively destroying the livability of our planet. And so instead, they are creating a new system wherein the objects created actually do good by people and planet and encourage a more mindful approach to consumption. This new guard may still only be representative of a committed minority, and we may still be a long way off from reaching the tipping point. But if fashion reflects culture at large, then what these sustainable brands represent is the existence of an alternate set of Earth-first values and social norms. Though the complete restructuring of a system as large and pervasive as the fashion industry may seem unthinkable, that does not mean it cannot change.
---
Notes: "The Mirror of History"
[1] Louis XIV quoted in Michael and Ariane Batterberry, Fashion, The Mirror of History (New York: Holt, Rinehart and Winston, 1977), 8
[2] Andrew Bolton quoted in Maya Singer, "Power Dressing: Charting the Influence of Politics on Fashion," Vogue, September 17, 2020,
https://www.vogue.com/article/charting-the-influence-of-politics-on-fashion
.
[3] Kimberley Chrisman-Campbell, "When American Suffragettes Tried to 'Wear the Pants'," The Atlantic, June 12, 2019,
https://www.theatlantic.com/entertainment/archive/2019/06/american-suffragists-bloomers-pants-history/591484/
.
[4] "The 17 Goals," Department of Economic and Social Affairs Sustainable Development, United Nations, accessed December 13, 2022, https://sdgs.un.org/goals.
[5] Susan B. Kaiser, Fashion and Cultural Studies (London: Berg, 2012), 12-13.
[6] Samantha Putt del Pino, Eliot Metzger, Deborah Drew and Kevin Moss, The Elephant in the Boardroom: Why Unchecked Consumption is Not an Option in Tomorrow's Markets (Washington DC: World Resources Institute, 2017),
https://files.wri.org/d8/s3fs-public/elephant-in-the-boardroom.pdf
.
[7] Kate Fletcher and Mathilda Tham, Earth Logic: Fashion Action Research Plan (London: JJ Charitable Trust, 2019), 27.
[8] "UN Helps Fashion Industry Shift to Low Carbon," United Nations Framework Convention on Climate Change, September 6, 2018,
https://unfccc.int/news/un-helps-fashion-industry-shift-to-low-carbon
.
[9] "Textiles Tuesday," Waste Reduction Week Canada, accessed October 5, 2022,
https://wrwcanada.com/en/our-themes/waste-reduction-week-daily-themes/textiles-tuesday#:~:text=It%20is%20estimated%20that%2010.5,cent%2C%20ends%20up%20in%20landfills
.
[10] Julien Boucher and Damien Friot, Primary Microplastics in the Oceans: A Global Evaluation of Sources (Gland, Switzerland: International Union for Conservation of Nature, 2017),
https://portals.iucn.org/library/sites/library/files/documents/2017-002-En.pdf
.
[11] Bibi van der Zee, "2021: a year of climate crisis in review," The Guardian, December 31, 2021,
https://www.theguardian.com/environment/2021/dec/31/2021-a-year-of-climate-crisis-in-review#:~:text=As%20the%20US%20heatwaves%20and,604mm%20%E2%80%93%20in%20a%20single%20day
.
[12] Thomas Day, Silke Mooldijk, Sybrig Smit, Eduardo Posada, Frederic Hans, Harry Fearnehough, Aki Kachi, Carsten Warnecke, Takeshi Kuramochi and Niklas Höhne, Corporate Climate Responsibility Monitor 2022: Assessing the Transparency and Integrity of Companies' Emission Reduction and Net-Zero Targets (Berlin: New Climate Institute, 2022),
https://newclimate.org/sites/default/files/202206/CorporateClimateResponsibilityMonitor2022.pdf
.
[13] United Nations Environment International Resource Panel, Global Resources Outlook 2019: Natural Resources for the Future We Want (Nairobi: United Nations Environment Programme, 2019),
https://www.resourcepanel.org/global-resources-outlook-2019
[14] J.B. MacKinnon, The Day the World Stops Shopping (Toronto: Random House Canada, 2021), 7
[15] Juliet Schor, Plenitude: The New Economics of True Wealth (New York: Penguin Press, 2010), 27
[16] Kevin T. Leicht, "Social Change," in Oxford Bibliographies, Lynette Spillman ed. (Oxford University Press, 2020),
https://www.oxfordbibliographies.com/view/document/obo-9780199756384/obo-9780199756384-0047.xml
.
[17] Edgar Morin, "From Homeland Earth; A New Manifesto for the New Millenium," Journal of Conscious Evolution 1,1 (2018), 8.
[18] Donella Meadows, "Leverage Points: Places to Intervene in a System," Donella Meadows Archive, DonellaMeadows.org, accessed October 5, 2022,
https://donellameadows.org/archives/leverage-points-places-to-intervene-in-a-system/
.
[19] Radhika Seth, "LVMH Prize-Nominee Emily Bode on Breathing Fresh Life into Antique Frabrics," Vogue UK, April 21, 2019,
https://www.vogue.co.uk/article/emily-bode-on-making-do-and-mend
.
[20] "About," Bode New York, accessed October 6, 2022,
https://www.bodenewyork.com/pages/about
.
[21] Liam Hess, "Bode's New E-Store is a Window Into Her Magical Lockdown Greenhouse Studio," Vogue, May 16, 2020,
https://www.vogue.com/slideshow/bode-small-business-spotlight-store-launch
.
[22] Max Berlinger, "Slow Fashion Meets Melrose Place," The New York Times, February 12, 2022,
https://www.nytimes.com/2022/02/12/style/slow-fashion-meets-melrose-place.html
.
[23] Joe Bromley, Pia Brynteson, Aswan Magumbe, Poppy Jasmine Hawkes and Shanti Parmanand, "Prints With Purpose: How Sindiso Khumalo is Reshaping Sustainable Fashion," Porter, April 25, 2021,
https://www.net-a-porter.com/en-ca/porter/article-1972d90ffdda39ba/fashion/art-of-style/sindiso-khumalo
.
[24] "Sindiso Khumalo on Sustainability and Winning GCFA's 'Independent Designer' of the Year," Elle UK, October 11, 2020,
https://www.elle.com/uk/fashion/a34309243/fashion-designer-sindiso-khumalo/
.
[25] Tara Donaldson, "Sindiso Khumalo on Shifting the Sustainability Conversation and Using Fashion to Fight for Black Lives," Women's Wear Daily, October 13, 2020,
https://wwd.com/sustainability/social-impact/sindiso-khumalo-green-carpet-fashion-lvmh-sustainable-textiles-1234632932/
.
[26] Tolu Awodipe, "SA's Sindiso Khumalo Wins Green Award for Her Contribution to Sustainable Fashion," Aspire Luxury Magazine, October 15, 2020,
https://www.aspireluxurymag.com/sas-sindiso-khumalo-wins-green-award-for-her-contribution-to-sustainable-fashion/
.
[27] Incomplit.com, accessed October 22, 2022,
https://incomplit.com/
.
[28] Yasemin Nicola Sakay, "Using Fashion as a Medium for Widespread Social Change in Turkey," Daily Sabah, April 14, 2021,
https://www.dailysabah.com/life/fashion/using-fashion-as-a-medium-for-widespread-social-change-in-turkey
.
[29] Şevval Akbaş, "Slow Fashion as a Promising Concept to Engage and Respect Ourselves, Others and Our World," Medium, November 11, 2019,
https://medium.com/@incomplit/slow-fashion-as-a-promising-concept-to-engage-connect-and-respect-ourselves-others-and-our-world-e6a890bffe7c
.
[30] Hande Işik-Tosun, "ATÖLYE Spotlight: In Conversation with Öykü Özgencil, Founder of Incomplit," Yabangee, March 19, 2018,
https://yabangee.com/atolye-spotlight-in-conversation-with-oyku-ozgencil-founder-of-incomplit
.
[31] Oliver Milman, "Criticism intensifies after big oil admits 'gaslighting' public over green aims," The Guardian, September 17, 2022,
https://www.theguardian.com/environment/2022/sep/17/oil-companies-exxonmobil-chevron-shell-bp-climate-crisis
.
[32] "Our Cotton Explained," Sustainability, H+M, accessed October 19, 2022,
https://www2.hm.com/en_ie/sustainability-at-hm/our-work/innovate/our-cotton-explained.html
.
[33] McKinsey & Company, The Next Normal: The Future of Fashion: Sustainable Brands and 'Circular' Business Models, (New York: McKinsey & Company, 2020),
https://www.mckinsey.com/~/media/McKinsey/Featured%20Insights/The%20Next%20Normal/The-Next-Normal-The-future-of-fashion
.
[34] Sarah Kent, "Sustainable Fashion's Credibility Crisis," Business of Fashion, July 1, 2022,
https://www.businessoffashion.com/articles/sustainability/higg-index-fashion-greenwashing-regulation-sustainability-sustainable-apparel-coalition/
.
[35] Terry Nguyen, "Shein is the future of fast fashion. Is that a good thing?," Vox, August 10, 2021,
https://www.vox.com/the-goods/22573682/shein-future-of-fast-fashion-explained
.
[36] Christian Allaire interviewed by Tom Power, "Vogue's Christian Allaire explores how fashion can help us reinvent ourselves and reclaim our cultures," Q, Canadian Broadcasting Corporation Radio 1, Toronto, ON: CBC, May 4, 2021.
[37] Damon Centola, Joshua Becker, Devon Brackbill and Andrea Baronchelli, "Experimental evidence for tipping points in social convention," Science 360, 1116-1119 (June 2018),
https://www.asc.upenn.edu/sites/default/files/2021-03/Experimental%20evidence%20for%20tipping%20points%20in%20social%20convention.pdf
.
[38] "Sales share of sustainable clothing items within the global apparel market from 2013 to 2026," Consumer Goods & FMGC: Apparel & Shoes, Statista, last modified May 17, 2022,
https://www.statista.com/forecasts/1307848/worldwide-sales-of-sustainable-clothing-items#:~:text=In%202021%2C%20the%20sales%20share,to%206.1%20percent%20in%202026
.